In the "2018 GOLF Gold Operation and Maintenance Summit" days ago, JD Cloud was granted with the award as the "Star Product of the Operation and Maintenance Industry 2018". GOLF Gold Operation and Maintenance Summit is the most important conference of the operation and maintenance industry at the end of the year. All the awards of the Gold Operation and Maintenance Summit are jointly issued by China Academy of Telecommunication Research of MIIT, Cloud Computing Open Source Alliance and Efficient Operation and Maintenance Community. It is the annual top event of the operation and maintenance industry. JD Cloud winning the annual award is the industry's affirmation of JD Cloud's technical ability in the field of operation and maintenance.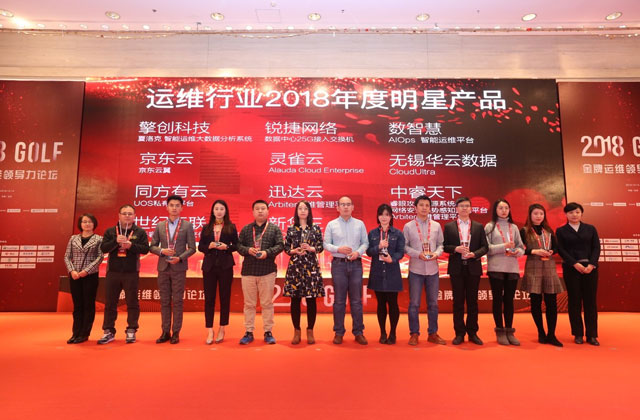 DevOps is a set of DevOps service aimed at the scenarios and characteristics of public cloud, private cloud and hybrid cloud, providing a one-stop DevOps service with CI/CD as the core, combining code management, automated testing, intelligent monitoring and other services, and seamlessly connecting with JD Cloud components to facilitate the rapid and efficient operation and maintenance management of enterprises.
As an important manifestation of JD Cloud technology empowerment, DevOps provides industry-leading cloud DevOps service to improve the efficiency and quality of enterprise R&D. It reduces the work intensity of developers and operation and maintenance personnel, and improves work efficiency. It helps enterprises save costs and access to cloud confidently
As a member unit of the DevOps and AiOps standard working group, JD Cloud will continue to improve DevOps product in the future, and combine its own technical capabilities and rich operation and maintenance experience to promote the development of domestic DevOps. At the same time, the landing and development of AiOps in JD Cloud will also be fully promoted, so that our users' access to cloud can be more intelligent, efficient and worry-free.