On July 19 to 20, the Sixth Huazhong Convergence Media Industrial Development Summit And Convergence Media Network Security Technical Exchange Conference 2019 was held in Wuhan Liantou Bandao Hotel. More than 600 people from Hubei Provincial Radio and Television Bureau, Hubei Radio and Television Station, municipal, prefecture-level and county-level radio and television bureau, radio and television station of Hubei and convergence media industry guests attended the conference. This conference takes "Innovate Development Thread, Push Media Convergence" as the theme, and includes three aspects of construction plan of convergence media center, convergence media network security idea, convergence media cloud computing, big data application analysis. More than 30 manufacturers including JD Cloud, China Telecom, Huawei and UFIDA participated in the conference and carried out in-depth discussions and exchanges.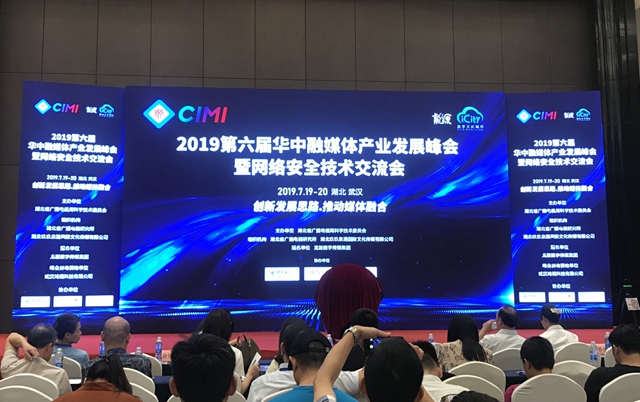 JD Cloud made a topic speech of "Discussion on the New Model of JD Cloud Convergence Media + E-commerce" on the main forum of the conference. JD Cloud County Region Convergence Media E-commerce Cloud provides powerful computing resources support for the e-commerce cloud of county region convergence media by combining public cloud with local privatization deployment based on the business positioning of "news + government affairs + service" to form content production, tracking and feedback system of "planning, collecting, editing, broadcasting, sending, managing, controlling and feeding", grasp the development trend of news communication information visualization, mobile priority and live activity so as to realize the construction solution of convergence media e-commerce cloud platform of "one time collection, multiple generations, full media transmission and all-around coverage".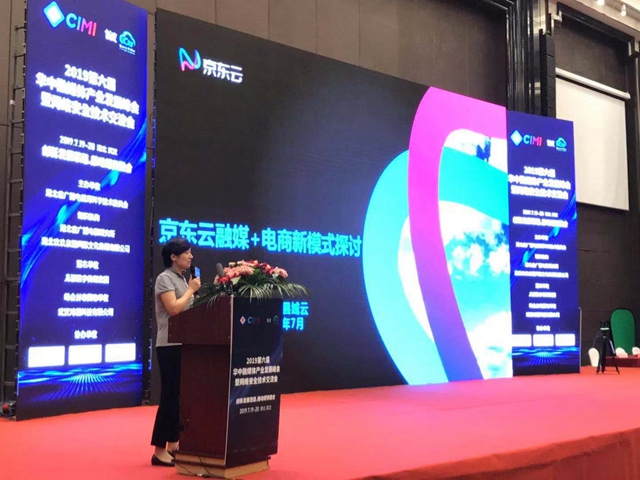 JD Cloud County Region Convergence Media E-commerce Cloud links the e-commerce, logistics, finance, technical ability of JD Group based on convergence media construction to integrate AI, big data of JD Cloud and e-commerce, culture and industry of county region. It transforms from the production of positive energy content to the transmission of positive energy content, integrates convergence media and cultural innovation, convergence media and intangible cultural heritage, convergence media and e-commerce, etc. by combining the one county one product strategy of JD Cloud, using traffic aggregation and transmission capacity of convergence media, forms innovative development model of convergence media featuring "media + cultural innovation" and "media + industry" by combining local splendid historical culture and characteristic industries, shapes the unique quality of local human ecology in county region and provides construction and healthy and sustainable development of county region convergence media with diversified integrated services to meet diversified demands of users.