Web Application Service
Web Application Service
There are capacity scaling demands at the business logic layer of web service, such as e-commerce website, video website and online education. Client requests reach the application server through Load Balancer. In case of substantial and rapid fluctuations of business visits, the Auto Scaling Service can flexibly increase or decrease the number of servers based on the requests and workloads.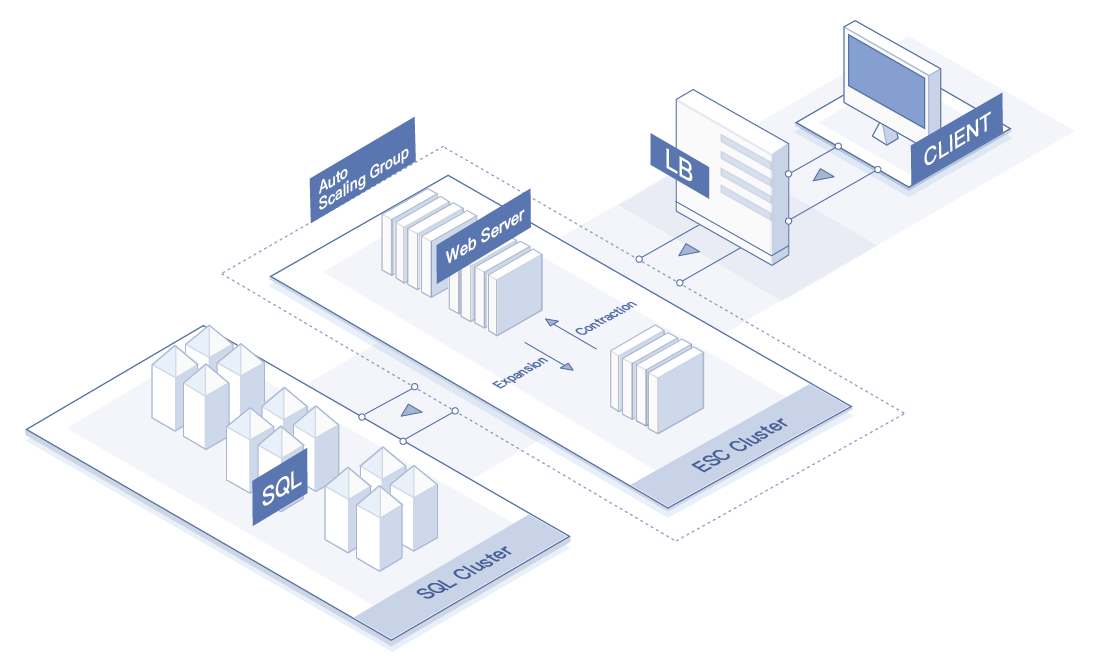 High PerformanceCalculatio
High PerformanceCalculatio
Service computing node expansion and reduction. The computing nodes of distributed big data, data processing and other backend computing clusters, adjust the quantity of cluster servers in real time according to the size of computation, or set periodic timed tasks according to the execution time of scripts preset by the cluster, automatically create a batch of Virtual Machines before executing the scripts, and assure the high efficiency of operation.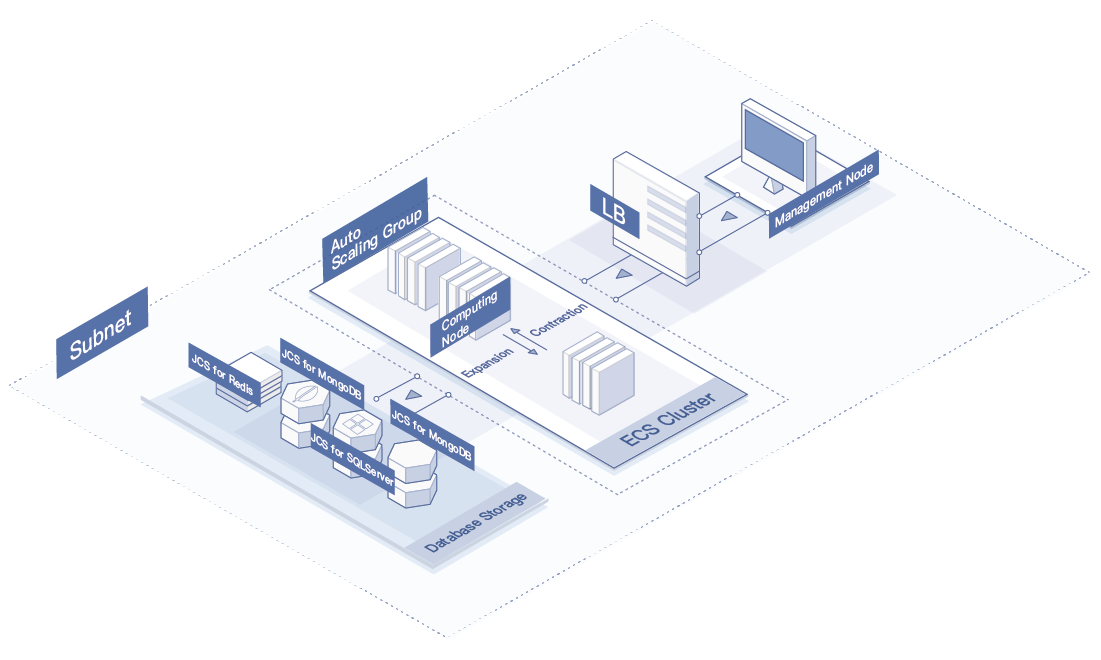 Data Collection and Retrieval
Data Collection and Retrieval
Deployment of business server clusters, including RTS, data collection and retrieval; For such business with obvious timeliness, the scaling tasks can be rapidly completed with the Auto Scaling Service.