Device Hosting
Device Hosting
JD Cloud provides various device hosting services and adopts the "self-owned + leasing" mode. The customers can host their self-owned servers, interchangers, firewalls, special devices to the JD Cloud IDC Data Center, and they can also lease JD Cloud's servers and other devices. Customers can choose self-maintenance or Delegated DevOps to conduct DevOps service to the hosted device.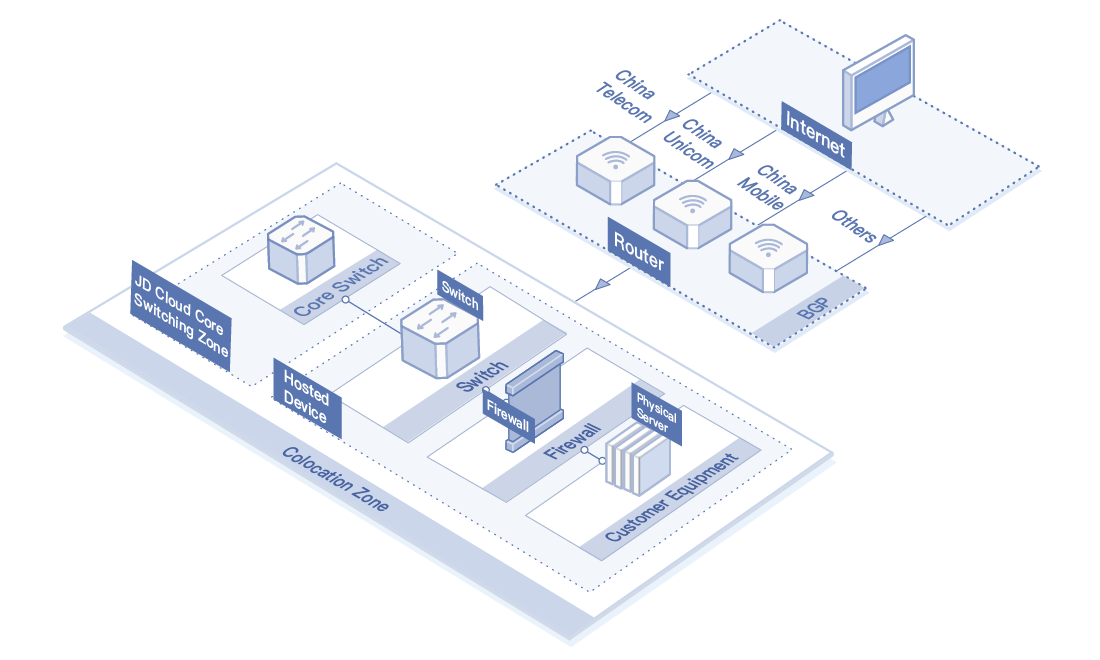 Public Cloud Interconnection
Public Cloud Interconnection
Part of the customer business is hosted to JD Cloud data center; and JD Cloud Public Cloud Service will be used on the other part to interconnect them in the hosted area and public cloud business through dedicated lines.