DevOps Closed Loop service
DevOps Closed Loop service
The one-stop solution to the service management closed loop in business lifecycle provides the customers with solutions to the entire link, covering deployment, monitoring, container, service management, etc., makes quick improvement to the enterprise's DevOps level, realizes efficient collation of R&D, testing, operation and maintenance and improves service efficiency and overall stability. It provides service planning feature, further provides role permission management, machine and resource management and automatic operation and maintenance service based on the service tree, satisfies the one-click operation of diversified and complicated operation and maintenance scenarios and realizes real automatic operation and maintenance of Web. It provides container service, rapid create clusters and provides flexible scheduling schemes.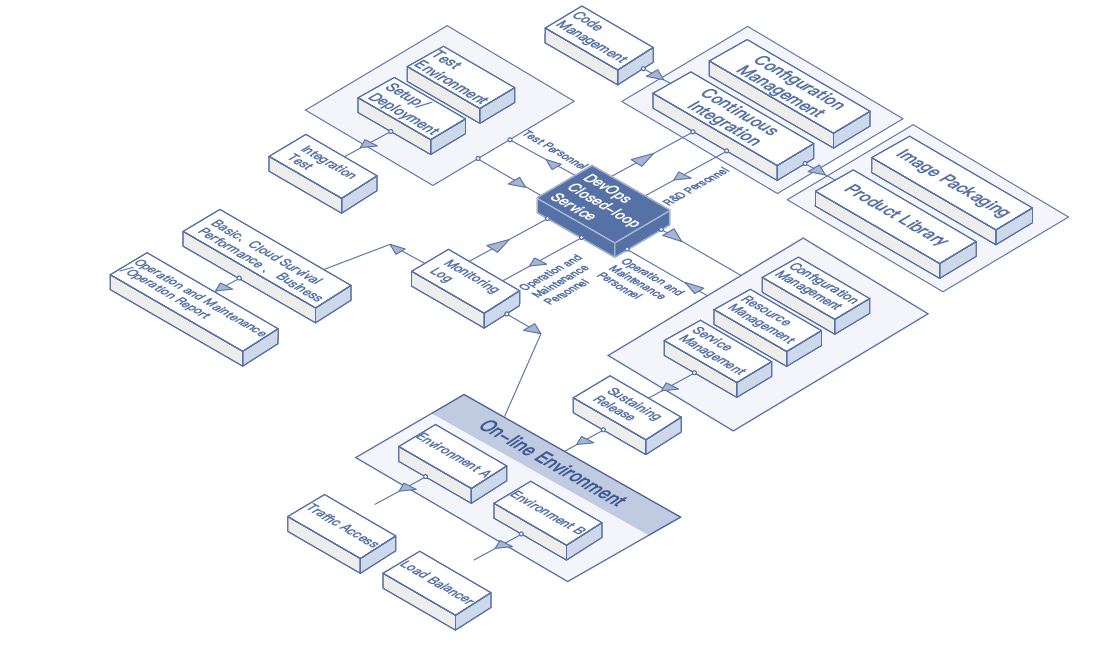 Continuous Delivery
Continuous Delivery
Provide a continuous delivery process (including code compiling & establishment, deployment, container arrangement and traffic access), simplify related operations and flows, improve the enterprise business iteration speed, and help the enterprises to succeed. It supports two deployment modes (namely code package and Docker Image), and meet the different business demands. Container arrangement scheme based on JCS for Kubernetes is customized and optimized at the network and dispatching layer, which can better suit the enterprise's practical scenarios.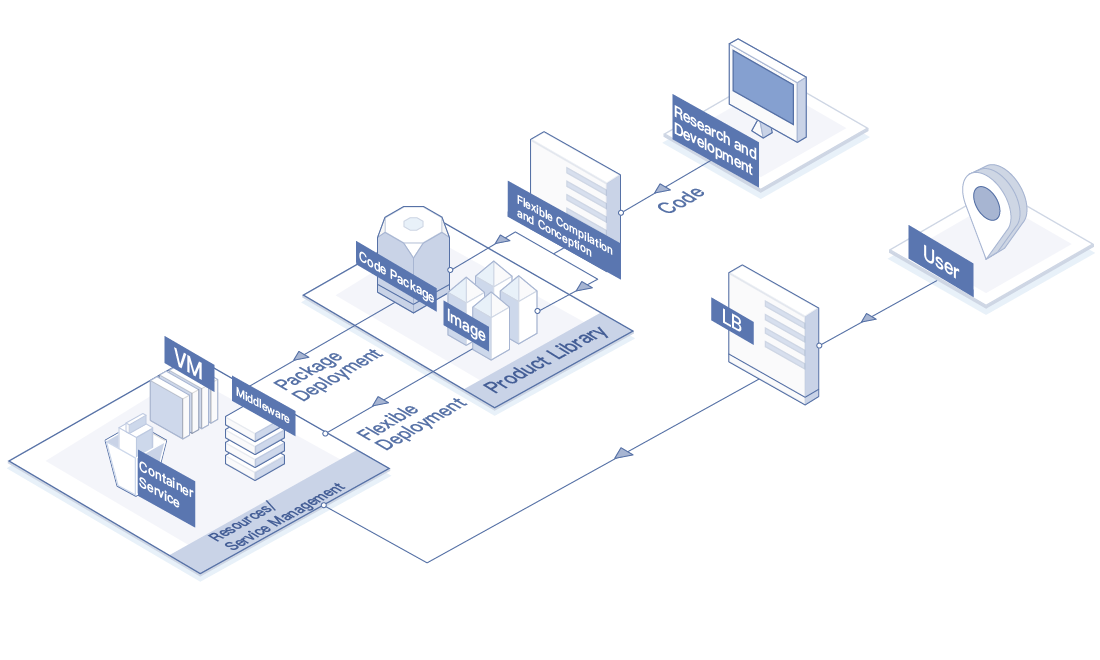 Intelligent Monitoring
Intelligent Monitoring
Provide whole-link monitoring services from basic resources to service availability, service performance and business logics, and provide the enterprises with all-round guarantee. Support rich data collection features: basic monitoring, course/port monitoring, domain name monitoring, crash monitoring, log monitoring, module monitoring, method monitoring and Customized Metric Monitoring. Realize accurate alarm through diversified abnormal detection means, with multi-dimensional data analysis capacity that enables rapid positioning and quick loss stop, cover the closed loop of the whole fault life cycle (fault detection – fault positioning - troubleshooting), and reduce MTTR.