High Concurrency and High Availability
High Concurrency and High Availability
Traffic distribution may be carried out for businesses with high visits, and traffic will be distributed to different instances through configuration of listening rules. Based on the development demands of businesses, instances may be added and deleted at any time to expand application service capability. For the region supporting multiple availability zones, the application load balancer instances can be deployed under several availability zones according to the business demand. Once the data center of the availability zone fails or the resource under the availability zone fails, the traffic can be automatically distributed to other availability zones, to realize the high availability of availability zones. The cold and hot standby status of application instance can also be set based on the business traffic and device load situation. In case of abnormal running of backend instance, the traffic will not be further forwarded to abnormal servers, the hot standby application instance is automatically enabled, and the abnormal application instance will be automatically recovered after the running becomes normal. Simultaneously, the health check (interruption of 30S) policy on backend instance is realized and the normal running of business is guaranteed.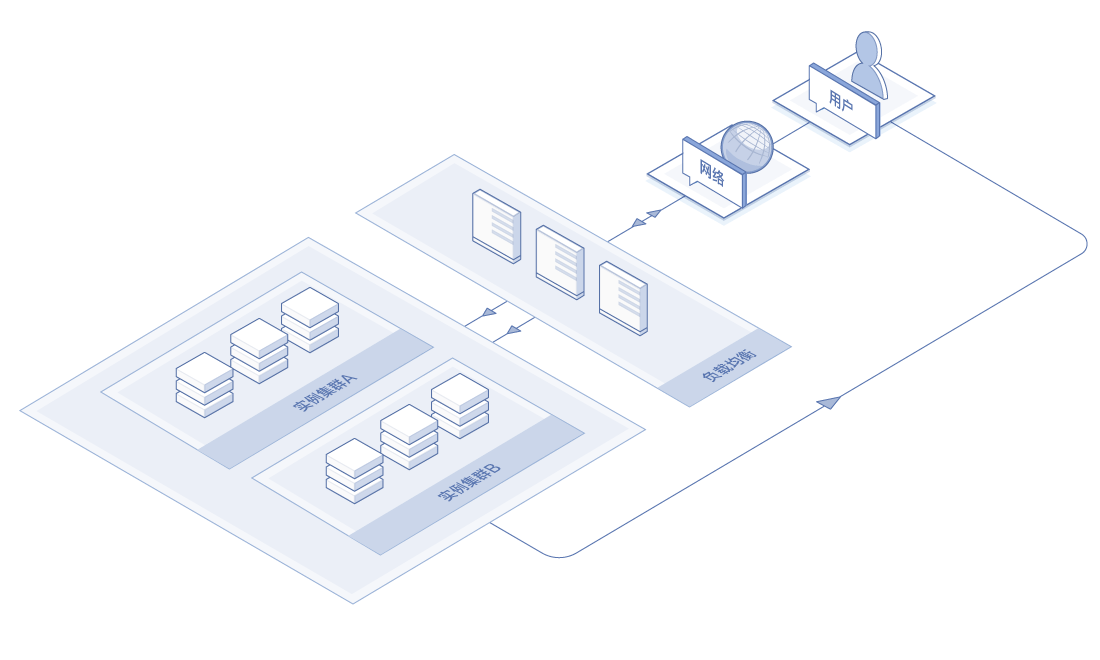 Ultrahigh Security
Ultrahigh Security
Distributed Access Service can be configured in the Intranet environment, and provide external services by associating EIP address. Therefore, the Intranet structure can be concealed, so as to enhance the system security. Besides, a more secure protection system can be built by setting a firewall or taking other measures, as a result of Intranet deployment.
Access to the nearest
Access to the nearest
Several AZ scenarios support access to the nearest. When failure or unavailability occurs to the Data Center of the Primary Availability Zone, the Distributed Access Service can still be switched to another standby availability zone and recover the service capability within approximately 30s; when the main availability zone is recovered, the Load Balancer will also be automatically switched to the Main Availability Zone to provide service.