Virtual Machines carry multiple businesses
Virtual Machines carry multiple businesses
The multi-IP address feature of the Elastic Network Interface can support scenarios where a single VM is deployed with multiple Internet businesses. For example, a user provides multiple HTTPS-based web businesses on the same VM, and each security certificate needs to be associated with a specific IP address. Based on this deployment method, it can greatly reduce the costs for the users and improve the utilization of VM resources.
Product using: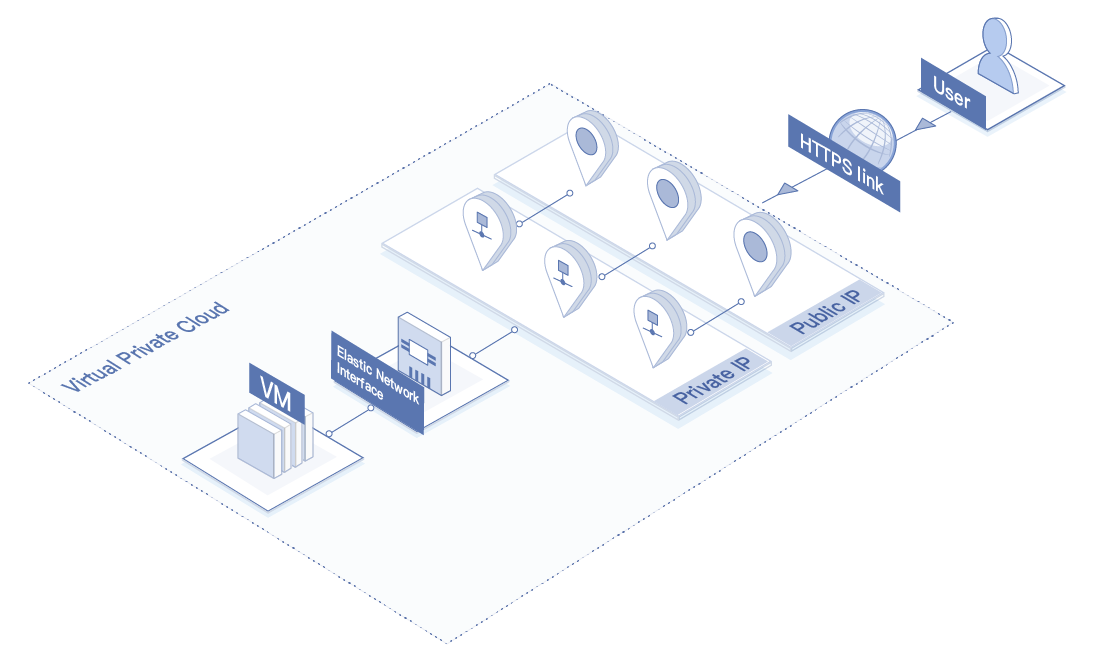 Virtual Machines Business Traffic Separation
Virtual Machines Business Traffic Separation
Business traffic separation and network isolation is one of the most typical application scenarios of Elastic Network Interface. The Virtual Machines can attach several Elastic Network Interfaces belonging to different subnets in the same Virtual Private Cloud. Specific network interfaces will bear traffic management of Intranet and public network in the Virtual Machines respectively. The access security control policy and the routing policy can be independently set up for subnet. Besides, a separate Security Group Policy can also be configured for Elastic Network Interface, thus realizing network isolation and business traffic separation.
Product using: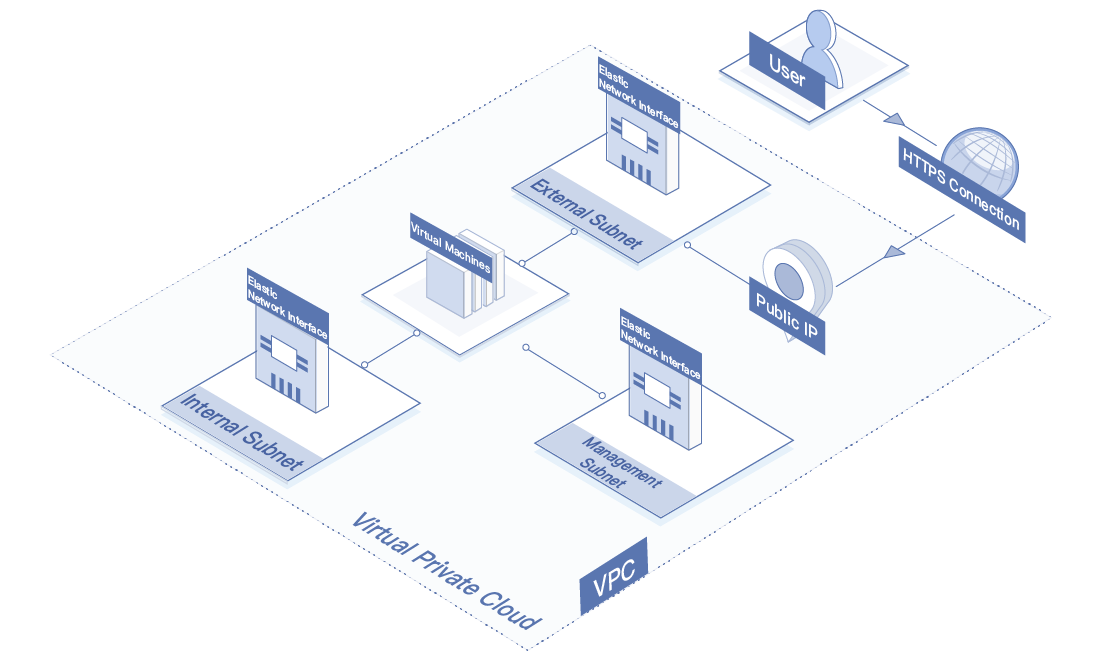 High-availability Architecture of Virtual Machines
High-availability Architecture of Virtual Machines
JD Cloud provides an Elastic Network Interface without availability zone that can set up high-availability solutions and provide strong support for the users. Based on keepalived tools, the users can realize disturbance switching of IP or network interface. Under specific context, the users' Elastic Network Interface is in strong correlation with the security device policy and the security certificate. In case of a fault, it needs to use the Elastic Network Interface for migration. Under moderate scenarios, the users can use IP migration to realize disturbance switching.
Product using: