Customers of E-commerce, AI, Logistics Industry
Customers of E-commerce, AI, Logistics Industry
Based on the customers' current assets, as well as future development and planning, collect, analyze, search, and mine asset information. JD Cloud provides you with management of whole life cycle of assets so as to increase the utilization rate of assets, reduce the idle rate, make storage secure and worry free.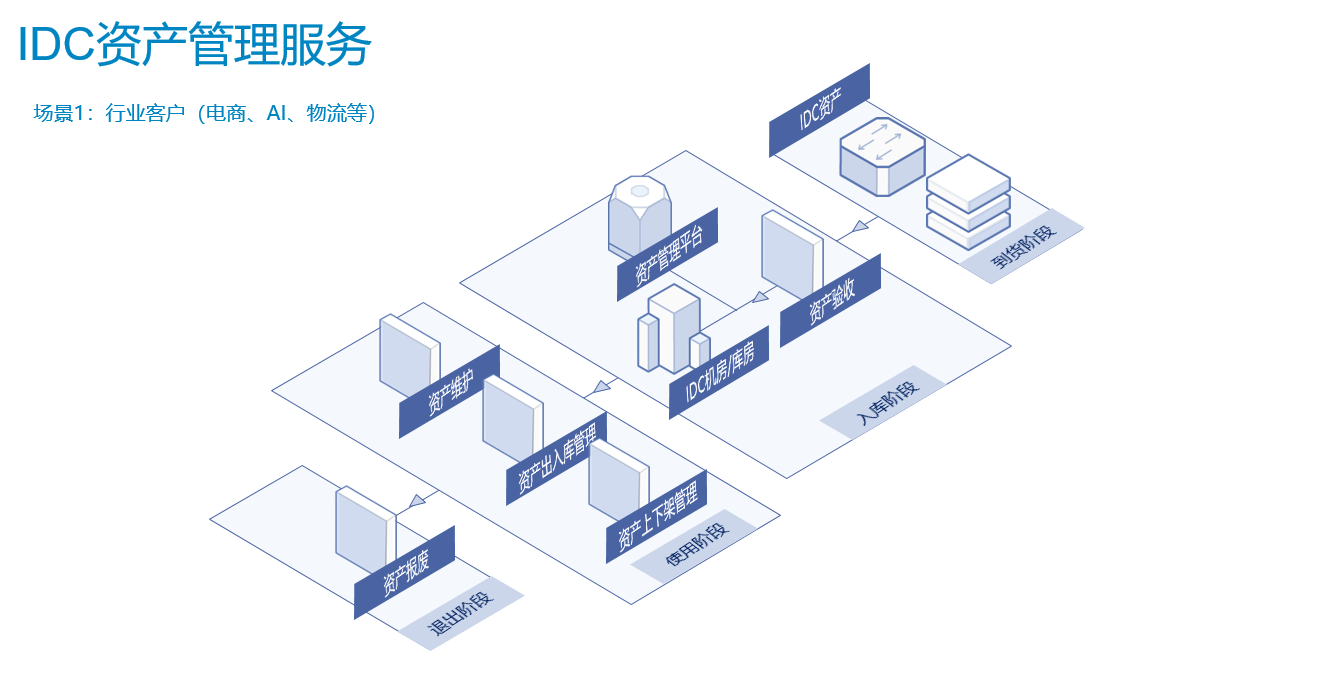 New Business Support Consulting
New Business Support Consulting
With respect to new system users, it provides one-stop asset management and technical consulting in the early stage and middle stage of construction.