Monitoring of IoT Devices
Monitoring of IoT Devices
InfluxDB supports high performance time series data writing and analysis, s suitable for monitoring scenarios of IoT devices, collects monitoring indicators of user's IoT devices via the IoT platform and writes all original data to InfluxDB. With diversified analysis functions, time series data generated by IoT devices can be quickly analyzed and outputted to the monitoring system for visual monitoring.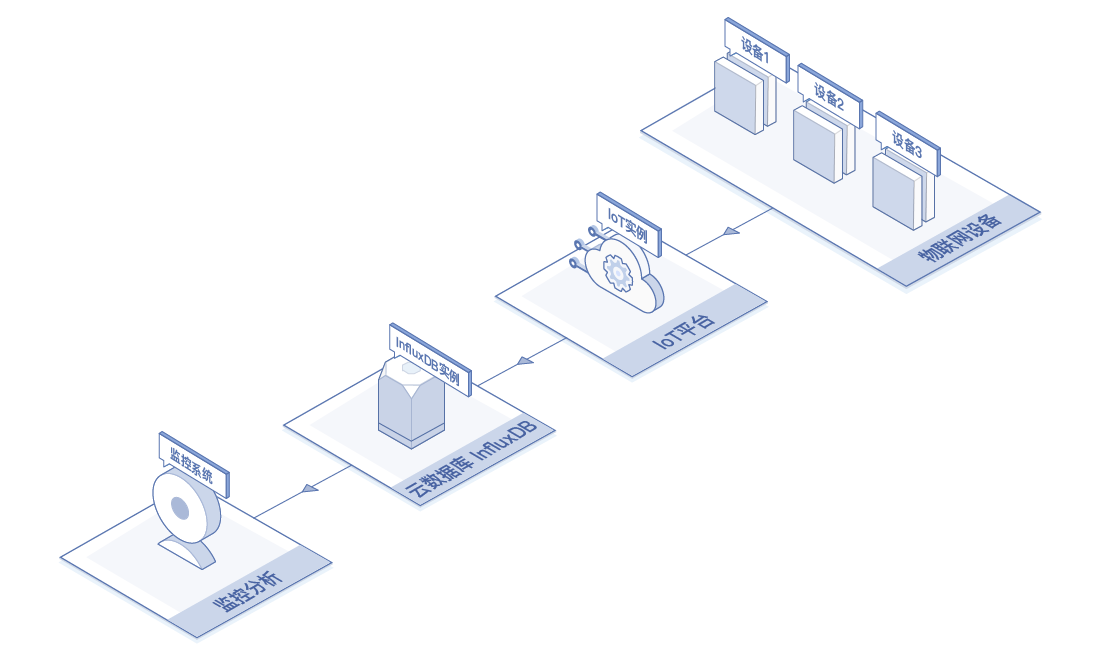 Performance Monitoring of Internet Business
Performance Monitoring of Internet Business
Immediacy and stability of Internet service is the key indicator of service capacity. InfluxDB is suitable for storage and analysis of these data. System analysis and data exhibition can be achieved by writing business service logs and system monitoring indicators into Kafka, storing real-time computing results for business rules and accessing InfluxDB database via the business monitoring system.