Stream Processing
Stream Processing
For such rapidly produced and strong real-time data as commodity seckill promotion and meteorological data measurement and control, unified collection and processing after warehousing storage is difficult. However, Message Queue Kafka enables to capture and process data in real time during the process of data flowing, calculates and analyzes the data in accordance with business demands, and finally submits the results to downstream applications to process.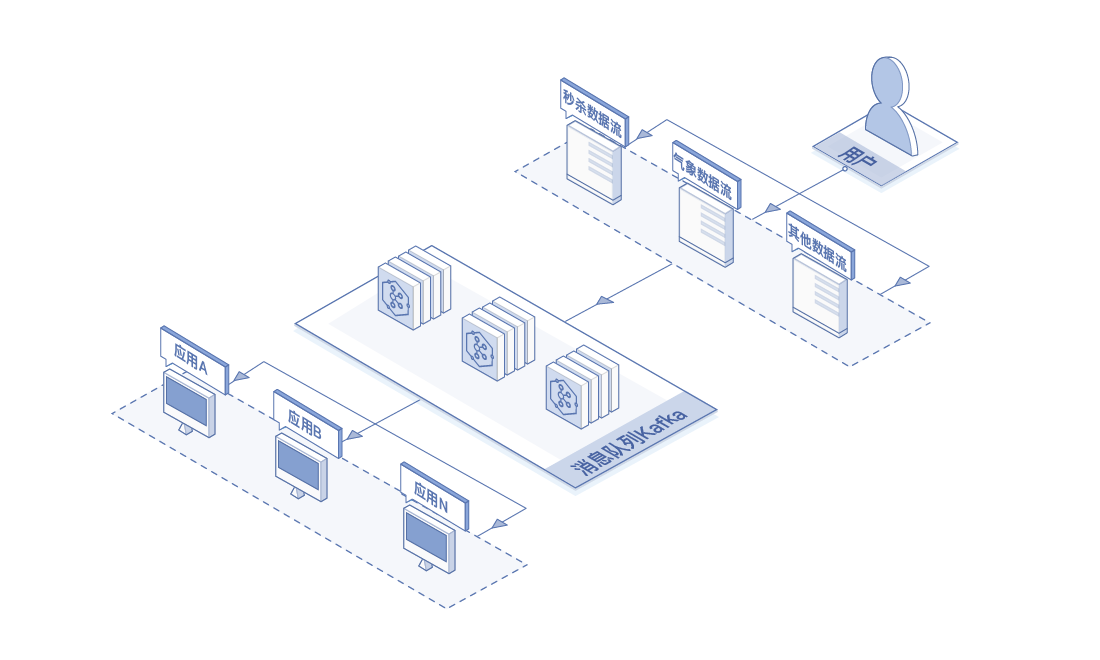 Log Processing
Log Processing
With low latency and data persistence, Message Queue Kafka Version is determined as a perfect log collection center. Message Queue Kafka can ignore files' details, transforms logs of various applications into logs or event's message flow, and sends the logs and message flow to Message Queue Kafka instances in bulk asynchronously for consumption by downstream business systems. With Message Queue Kafka, producers would hardly sense their performance cost.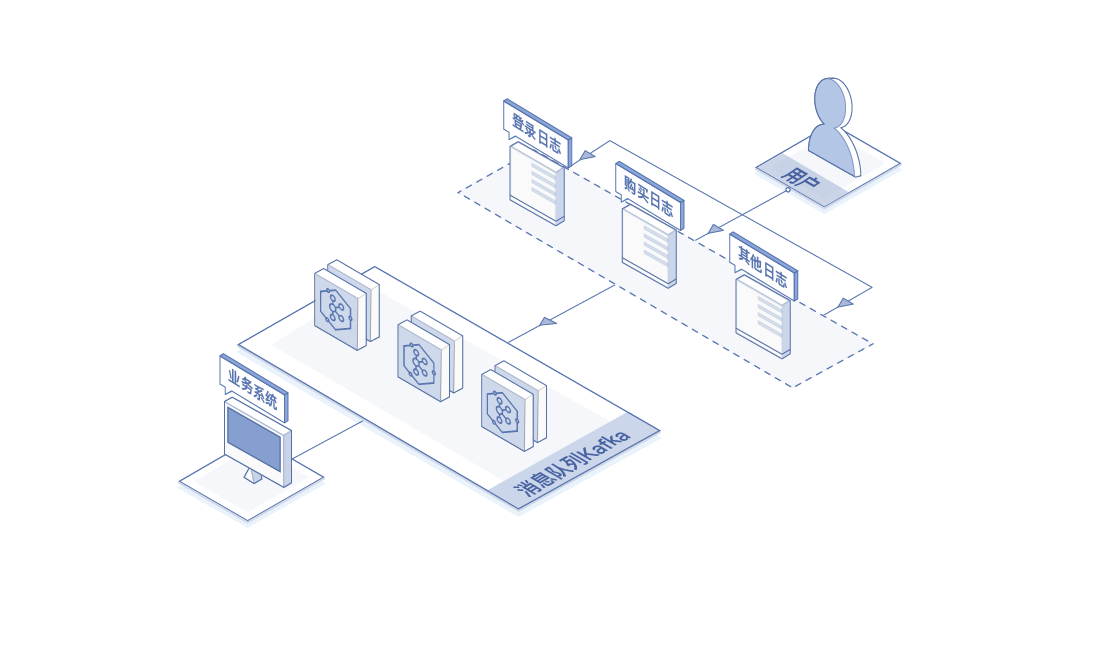 Website Activity Tracking
Website Activity Tracking
Website activity data produced by users with such behaviors as browsing webpages and publishing comments can be collected in real time via Message Queue Kafka and recorded in real time into corresponding Topics in a release-subscribe mode. Consumers can conduct real-time monitoring by subscribing these Topics or carry out offline statistics and analysis by loading into Hadoop and other offline repositories.