City-wide Disaster Tolerance
City-wide Disaster Tolerance
JCS for MongoDB instance supports trans-AZ deployment to achieve disaster tolerance at the level of computer room. In trans-AZ deployment, the primary and secondary nodes and the hidden nodes of an instance are deployed in different AZs. When an AZ fails to serve due to force majeure, services can be shifted to another AZ quickly.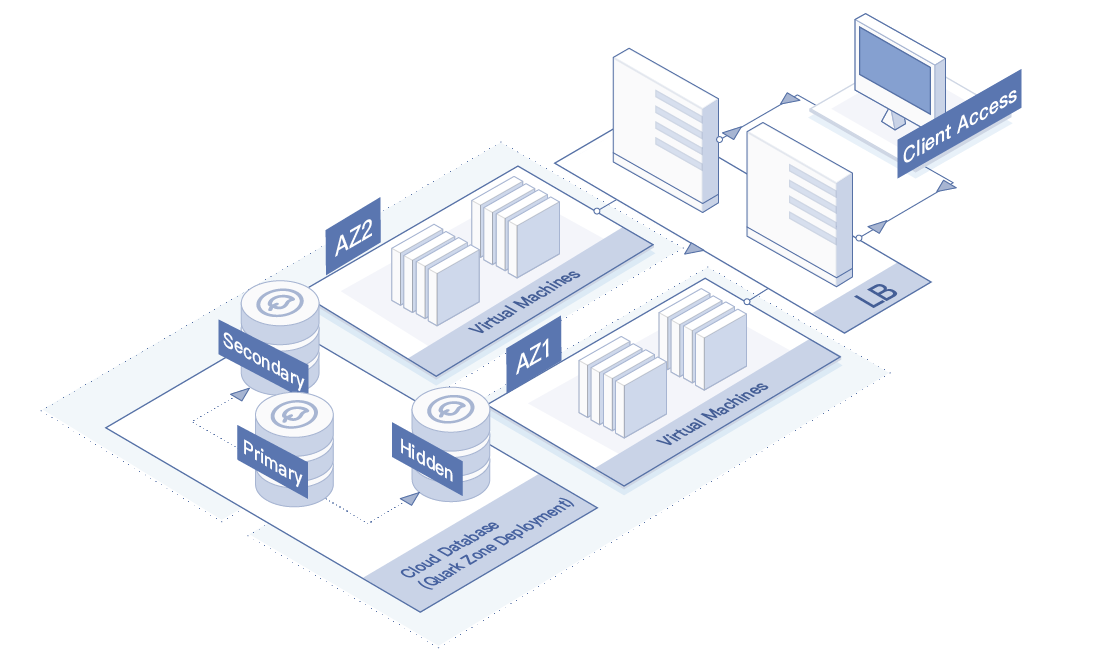 Separation Application
Separation Application
Relying on the complete backup mechanism of JCS for MongoDB, the data of one instance can be quickly synchronized into another database instance according to the capacity of backup of instance creation, so as to meet the demands of various application scenarios (e.g. game and other zones) for quick separation and integration.