LAMP Website Scenario
LAMP Website Scenario
JD Cloud provides Virtual Machines and JCS for Percona products necessary for LAMP website, making it convenient to deploy your website on JD Cloud. Meanwhile, multiple auxiliary operation & maintenance capacities (e.g. monitoring, backup and security protection) and its high-backup and high-availability structure enable you to focus on website construction.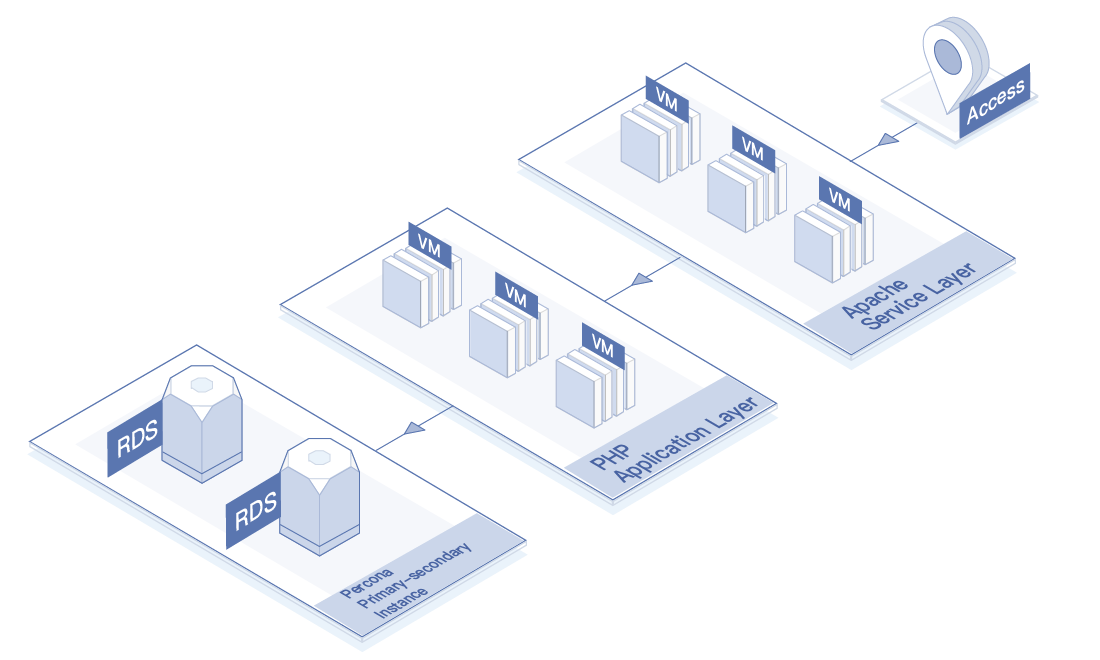 Read-write Separation Scenario
Read-write Separation Scenario
To apply in the circumstance with relatively high reading requirement and cope with the traffic peak to be read in a short time, one or several read-only instances can be created on the JCS for Percona. Each read-only instance has an independent link address. Thus, the application client can share the reading pressure equally.