Enterprise ERP/Mobile Office
Enterprise ERP/Mobile Office
It is suitable for the demands of enterprise ERP core application and mobile office. Mature Enterprise Database SQL Server satisfies your requirements for processing complex business logics and high data consistency. The main backup structure based on multiple availability zones provides the maximum high-reliability security for enterprise data and business. Its feature of easy maintenance makes you focus on enterprise business development rather than operation and maintenance.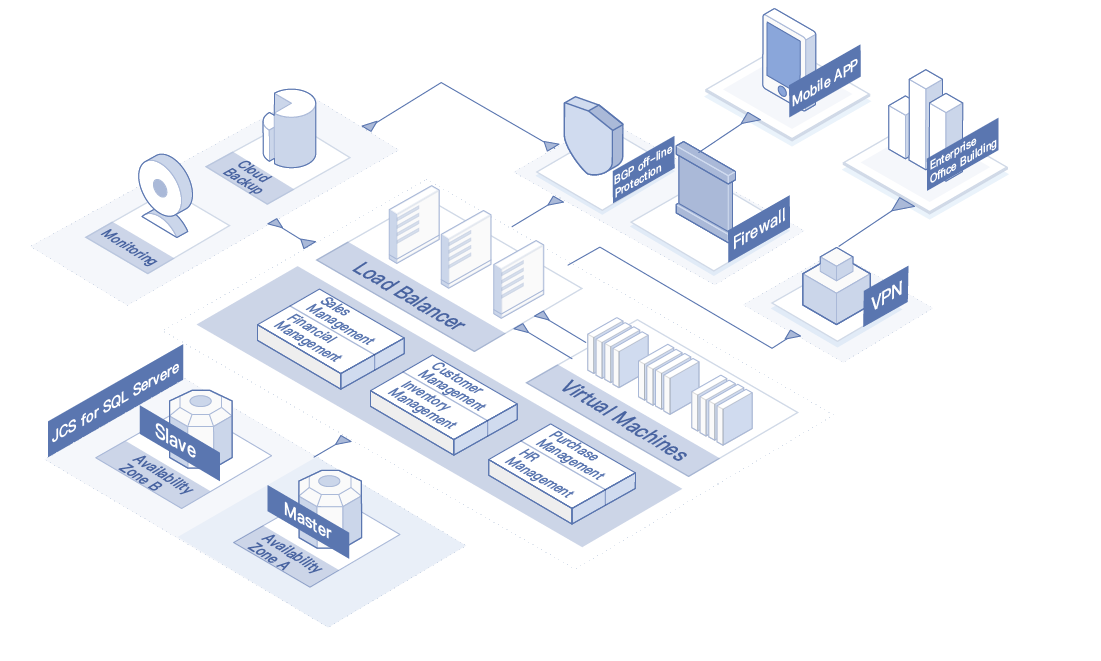 E-commerce/O2O
E-commerce/O2O
Facing the E-commerce transaction and O2O scenarios, Enterprise Database SQL Server gives a solution to the harsh requirements for strong consistency of transaction data and financial data in E-commerce, satisfying the performance demands of high-concurrency mass transactions of E-commerce. It is recommended to set up JCS for MySQL for storage of commodity data and user data at the same time. JCS for Redis Cluster is used to cache website data.
Public Service Platform of Government
Public Service Platform of Government
The rich features of SQL Server can meet the various needs of the government public service platform for the database; the active and standby architecture of the multi-availability zone can provide stable, efficient, secure and reliable data services for the government public service platform to meet the requirements of government for high reliability, high performance, high security, low cost and easy maintenance.