Build JD Distributed Service System
Build JD Distributed Service System
It is very easy for users to migrate their business to JD Distributed Service Framework based on JD Cloud Distributed Service Framework. The functions provided by the service framework allow users to no longer concern about the implementation, operation and maintenance of service framework, and to completely focus on the design and splitting of business.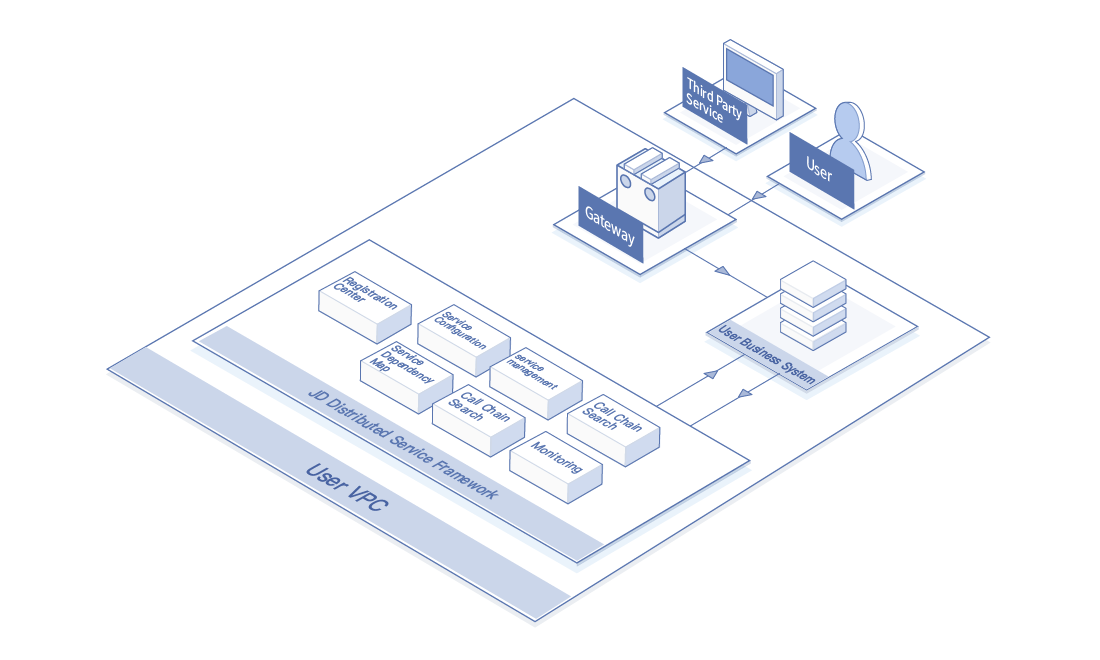 Calling Relationship Management
Calling Relationship Management
For large distributed system, sorting out the calling relationship and managing the calling permission is often very complex. The built-in calling chain analysis function and service authentication mechanism of JD Distributed Service Framework can effectively help users manage the service calling process.