Off-line Analysis
Off-line Analysis
Support processing of various logs generated by all kinds of application programs. Help the user dig and analyze unstructured data or semi-structured data. Support mass data ETL and data extraction, conversion and loading on large datasets. Support processing of customized data. Meet the application demands of mass data ETL.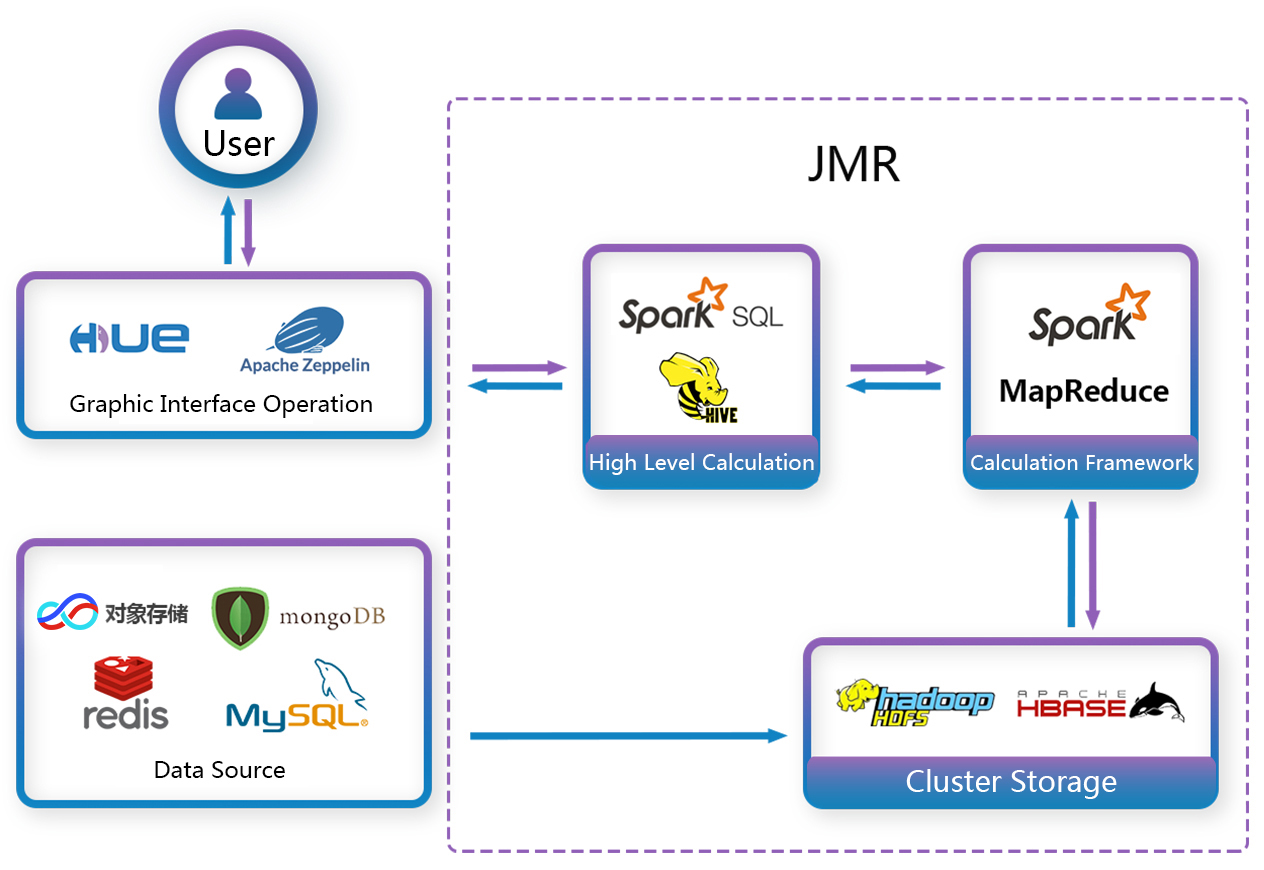 Stream Compute
Stream Compute
Data in the production environment is sent to the Message Queue. The Stream Compute engine will continuously process the data in the Message Queue in real time, and produce new data or computed results. The output of Stream Compute can be stored in the cluster or on the external cloud server.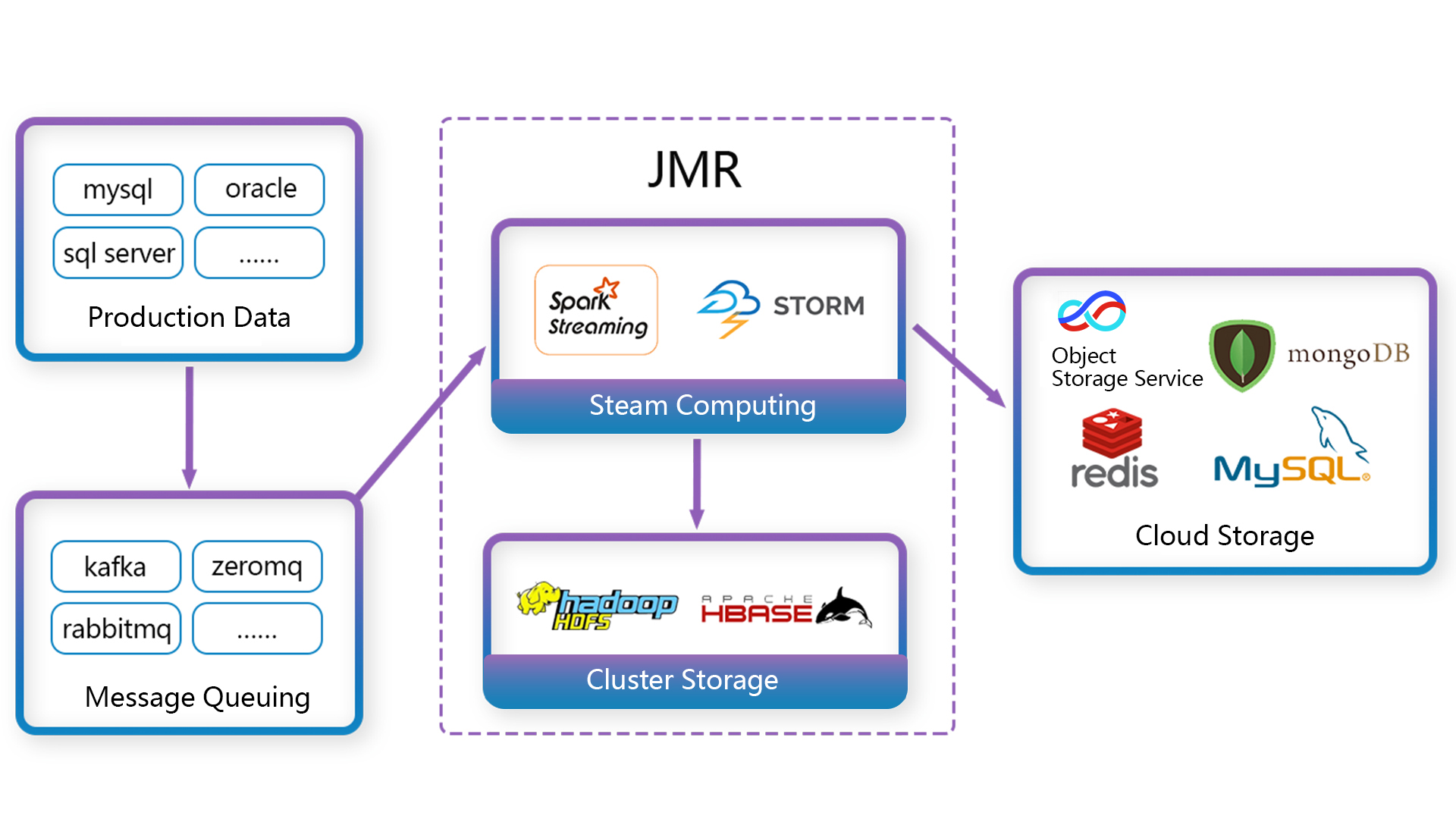 One-stop Big Data Platform
One-stop Big Data Platform
JD MapReduce_BD-OS1.0 is a platform-level big data product. The platform provides multi-source heterogeneous data acquisition modules, real-time/offline computing framework, simple and easy-to-use development environment and platform interface, with big data management, development and computing capabilities to support the construction of data warehouse, user profiling, knowledge graph, deep learning, text analysis and other applications at enterprise-level.