Data Center Multi-active Scenario
Data Center Multi-active Scenario
The data center built by the user can provide external application services. The data center is characterized by multiple zones and multiple POP portals, with relatively high requirements for reliability, stability and business continuity. In the scenario, ADC provides capabilities of Application Security Protection and Load Balancer; GTC service monitors POP status in real time, when the traffic portal exception is found, GSLB conducts global traffic scheduling to ensure business continuity.
Product using: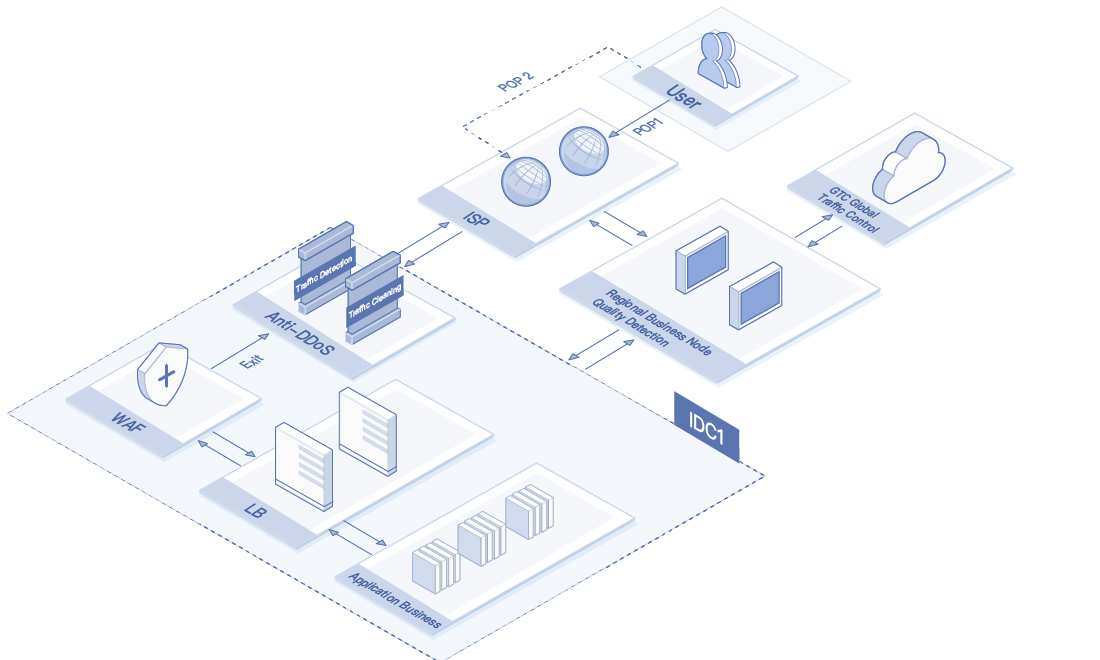 Hybrid cloud business scenario
Hybrid cloud business scenario
The user can deploy business by combining the self-built data center with the public cloud, with the scenario demands of high reliability, elastic expansion and security protection. Such plan is NF1 overall solution; the data center uses NF1 ADC to optimize traffic distribution and provide protection against application attacks. For DDoS security protection component, when the detected attack traffic exceeds the threshold value of local protection, the cloud protection capacity shall be expanded for traffic cleaning and protection.
Product using: