Mass File Storage and Backup
Mass File Storage and Backup
Applicable to storage of mass files under different types (e.g. picture, audio/video and log), support the following two modes: streaming type-in and file type-in. Under the cold data storage scenarios, the data with relatively low access frequency and not high access speed requirements can be stored by means of low-frequency access, giving you a massive and low-price space for data storage and backup.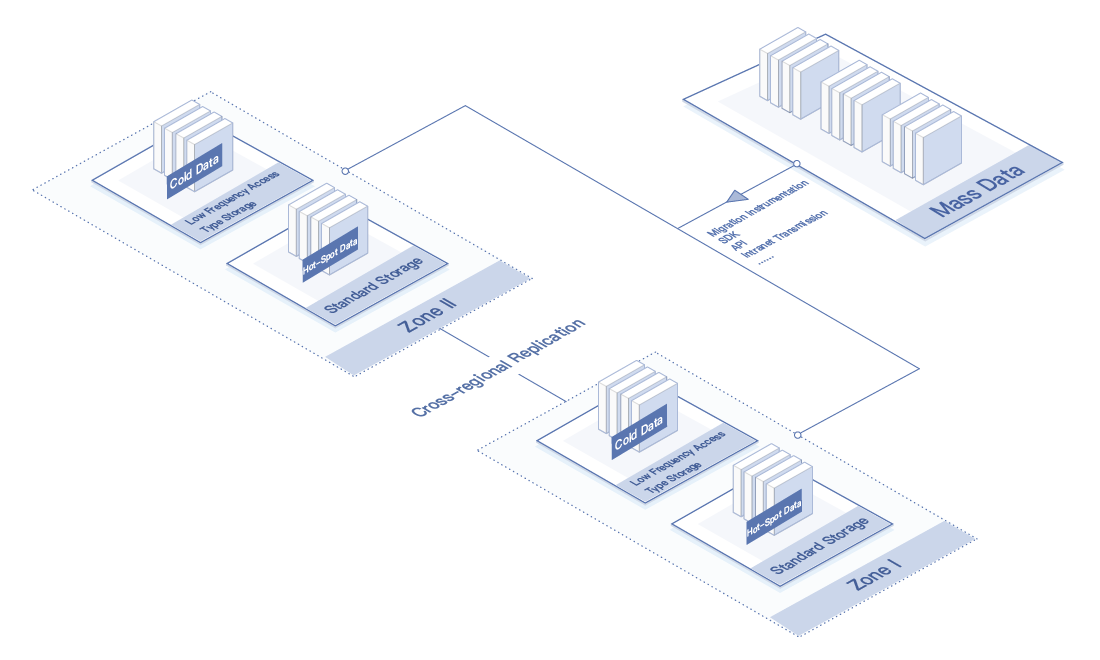 Cloud Data Processing
Cloud Data Processing
After a file is uploaded to the Object Storage Service, JD Cloud will provide extensive data processing services with diversified data processing features (including image scaling, cutting, watermark, porn identification, format transformation and pattern management as well as video transcode workflow) and satisfying the access demands of multiple terminal devices under different network scenarios.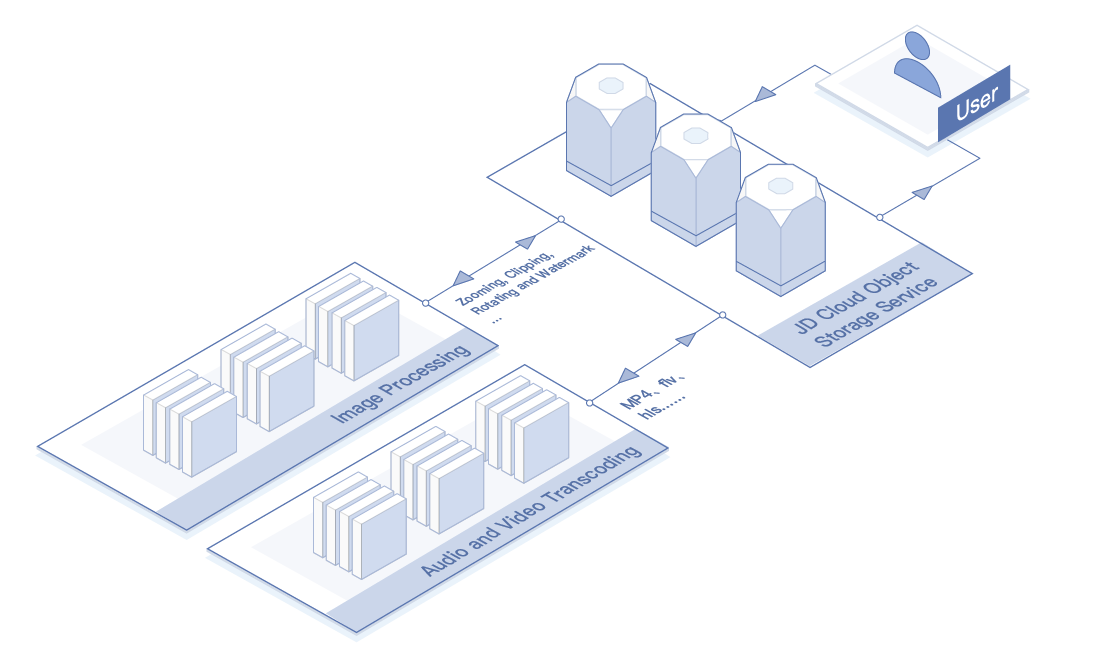 Accelerated Hotpot Data Distribution
Accelerated Hotpot Data Distribution
Facing the VOD source, picture resource and other hotspot file distribution scenarios, you can match the Object Storage Service and CDN services of JD Cloud, so as to realize quick and efficient content distribution in the whole network and enable you to make flexible response to the business scenarios with mass flow and high concurrency. Thus, it lowers your traffic costs, and shortens the time delay of terminal access.